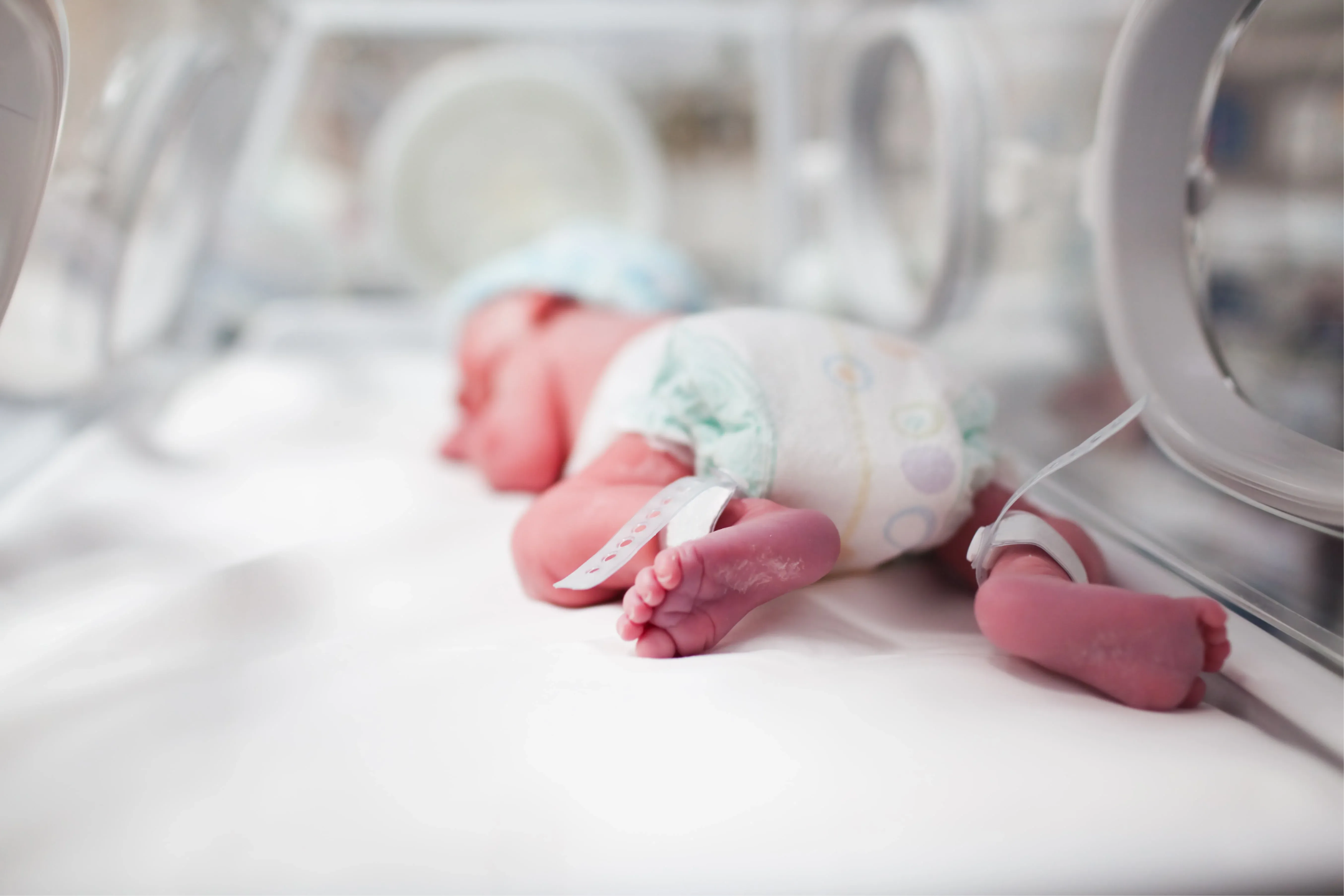 Having a baby in the NICU is challenging. 
We're here to help with our course for NICU parents!
LEARN MORE
Watch a video clip from our course!
NICU Nook is packed with all the information you'll need to thrive as a parent in the NICU
Our videos take only a few minutes to watch, and each one includes practical tips and strategies.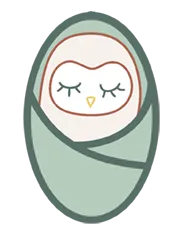 Introduction
Welcome to NICU Nook!
Who we are
Why we created NICU Nook
How to navigate our course
What you can expect to learn from each module
Module 1
The Ins and Outs of the NICU
Who works in the NICU?
Why are you here?
Learn how to speak NICU language
What to know from Day 1
Communicating with your care team
Module 2
Interacting With Your Baby
Learning your baby's cues
What to do for/with your baby now
Feeding your baby
Important milestones in the NICU
If/when you can't visit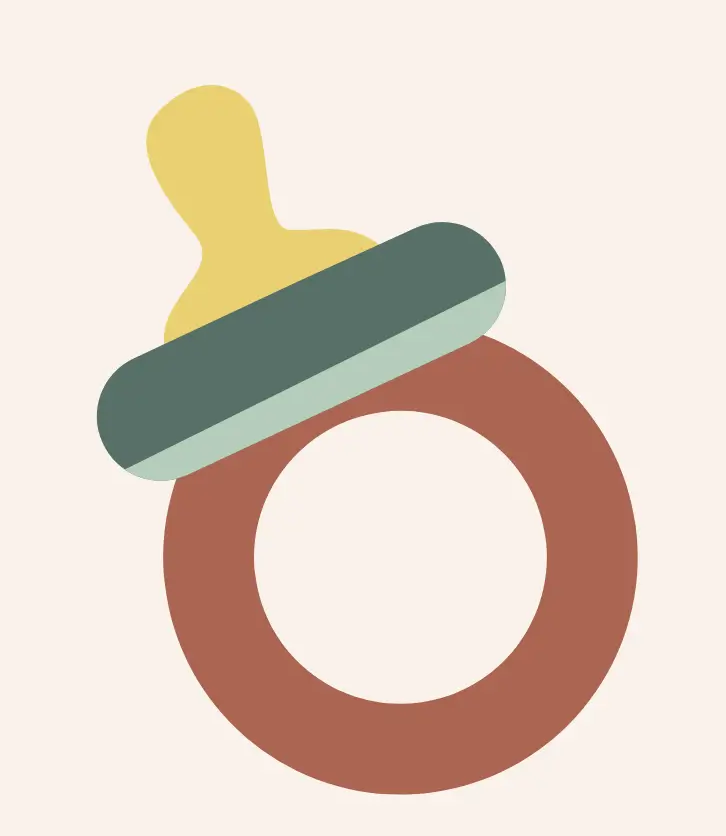 Module 3
Emotional Health in the NICU
Common thoughts & feelings
Challenging unhelpful thoughts
Managing the stress response
Breathwork & grounding techniques
Tips to reduce stress, increase support and promote bonding
Module 4
Preparing to Take Your Baby Home
What does your baby need to achieve before discharge?
Preparing for discharge
Reflecting on your growth and your baby's development
Preparing for life after the NICU
Module 5
Life After the NICU
Setting boundaries with visitors
NICU follow-up
Longterm health outcomes
Successful parenting after the NICU
Continued self-care
Talking to your child about their NICU stay
Raise your hand if you ...
✓ Feel uncertain or confused about your specific role in the NICU environment
✓ Experience physiological stress when visiting the NICU
✓ Dread separation from your baby or feel frustrated by limitations on touch and holding
✓ Aren't feeling that sense of connection or closeness with your baby that you envisioned
✓ Feel grief/loss surrounding your early or traumatic birth
✓ Experience anxiety or worry about your baby's health
✓ Find communicating with your NICU care team intimidating or challenging
NICU Nook will help you ...
✓ Navigate the the NICU, understand your baby's individual needs, and engage in your baby's care
✓ Foster a loving bond with your baby, even if it doesn't feel natural at first
✓ Communicate your needs and advocate for your baby with your care team
✓ Understand the emotional impacts of having a baby in the NICU and learn skills to manage stress
✓ Prepare for discharge and taking your baby home
✓ Transition to parenthood beyond the NICU and develop a successful parenting style
Here's what you'll get with our ...
Essential Course:
✸ 35+ bite-sized (2-10min) videos you can view or listen to at your own pace (see video list below)
✸ Printable PDFs full of tools, techniques, scripts, plans and practice exercises
✸ Practical information and skills for tackling challenges from Day 1 in the NICU to life after the NICU
✸ Access to a community of NICU parents who have taken our course
✸ Lifetime access, so you can revisit throughout your baby's NICU stay and beyond.
Get the course!
One-on-Ones with Amanda:
✸  Virtual meetings that you schedule on your own time via your client dashboard
✸  Plan/agenda to best utilize your time with Amanda 
✸  Examples of questions that parents have asked Amanda in the past 
✸ Tips on interacting with and feeding your baby, communicating with your care team, attending rounds, advocating for your baby, and much more
Please note: One-on-ones with Nurse Amanda are only available to those who purchase our essential course.
Get the bundle!
5 Things to do During Your NICU Journey
There are so many things you can be doing as a NICU parent. Here are the 5 things we believe are most important for YOU!
FREE DOWNLOAD
Tips for Juggling the NICU With Other Children
Feeling overwhelmed by the many responsibilities you have in the NICU and as a parent to other children? Here are some tips!
FREE DOWNLOAD
Sharing Your NICU Experience With Loved Ones
It can be challenging to share what you're going through with people who haven't been through it! Here are some tips!
FREE DOWNLOAD
Taught by a NICU Nurse and Psychologist
You'll receive specialized guidance and techniques on both the medical and emotional aspects of having a baby in the NICU.
Hours of Easy-to-Digest and Engaging Content
35+ bite-sized (2-10min) engaging videos you can watch at your own pace. Watch the sample videos across our website!
Practical Tools and Techniques
You'll learn concrete tools to improve the bond with your baby and reduce stress. We also provide handouts for further practice!
What people are saying about NICU Nook...
Lauren B., New York
"When I was pregnant with my first, I read and listened to a lot of 'what to expect' content. I felt mentally primed for all sorts of outcomes like emergency c-sections, tongue tie, epidural complications, postpartum depression, etc. But nothing prepared me for my daughter's unexpected stay in the NICU. Do yourself a favor and add this to your new mom curriculum. It was a lifesaver!"
Lynne C., California
 "This course is comprehensive, compassionate, and well-paced, without getting bogged down in excessive details! The videos are generally short, so you can start and stop as needed. It's a really valuable resource for NICU parents."
Nicole P., New York
"Thank you for making this wonderful resource! I am a specialist in women's mental health and have various patients that have gone through a NICU experience. This resource is so important! I especially felt that the PDF Baby Diary will be very helpful for patients to promote bonding during their NICU stay."
Danielle L., RN, Pennsylvania 
"
This course is full of practical tips for parents to connect with their baby and support their emotional well-being during a time that is often overwhelming and disappointing. It is well organized with helpful visuals and bite-size videos that make for easy listening! No matter your situation, whether you have a preemie, a full-term baby who needs extra support or are a medical professional, I highly recommend this course!

"
Rachael J., New York
"As a mental health therapist, NICU Nook's essential course helped me grasp the emotional challenges NICU parents face in delivering unexpectedly early and then living in fear around their baby's health, all while being told again and again how essential bonding is! Amanda and Stephanie provide digestible information and tools that will certainly help parents feel seen and empowered in the NICU. I can see my patients winding down from a tough day in the NICU by pressing play on a video and immediately feeling more at ease. I HIGHLY recommend NICU Nook for both NICU parents and perinatal therapists."
Start feeling empowered in your NICU journey today!
Subscribe to get our latest content by e-mail. Unsubscribe at any time.